Lmiko, SIA,

LV
Варшава, PL
Предлогаем качественную салаку/кильку мороженую We are offering high quality herring and baltic sprat frozen Замороженна в картонах или блоках 10-30кг Fish is frozen and packed in cartons or
Cпинакс, ООО,

BY
Варшава, PL
I offer from Russia: feed Sugar beet pulp, granulated: Protein: 12%. Fiber: 25%. Humidity, max: 13%. Sugar content, max: 10%. Ash content: 2-5%. Granule size: 8-10 mm. Packing: bulk, 50kg bags,
Сталатс, ООО,

RU
Варшава, PL
Cherry pitting (destoning) machine PM-250 (200 – 300 kg/h) is designed to removing kernels out of fresh berries of cherry. We are excited to introduce our new and updated cherry pitter PM-250. This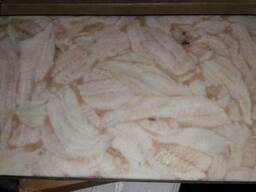 Lmiko, SIA,

LV
Варшава, PL
Feed for fur-animal. White Fish, Salmon and Herring. The products includes - heads, cuts, leftovers, backbones, wholefish. Frozen in blocks from 20kg to 150kg. Whole pallet is wrapped with plastic
APS GROUP, ООО,

RU
Краков, PL
Minimizing manual labor in cheese demoulding. The demoulding machine does two actions: 1. Lid removal 2. Demoulding the cheese from the mould This facilitates cheese production and increases output
Спаго, ООО,

UA
Варшава, PL
We are a new producer of Humate products and other fertilizers from high quality Ukranian leonardite. And we are interested in finding partners in the fertilizers' market. We are offering low prices
Айрон, ООО,

RU
Варшава, PL
Airon LLC has an opportunity to offer you wheat food and fodder soft grades from regions of Western Siberia and other regions of Russia. We offer You the following products: • Wheat soft wheat 3 CL.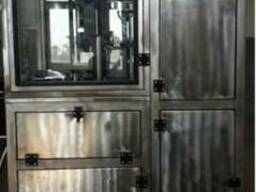 Amr Technology Budowa i..., IP, Явожно
We offer aerosol production line from Polish firm called Sartech. This production line is from 2006 and was completely renovated in 2016 - now it's completely functional. The productivity of this
×
×
×